The Charming Town of Mahone Bay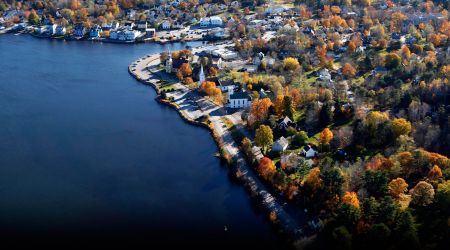 Mahone Bay, NS, incorporated as a town in 1919, has a current population of about 1000. The Town of Mahone Bay is located on the "Lighthouse Route" of Nova Scotia's southern shore, 10 km northwest of Lunenburg. A quiet residential community and retirement haven, it is known for its beautiful bay, dotted with hundreds of islands. Its name is derived from the French mahonne (barge), referring to the long, low boats used by pirates who frequented the area.
In 1754 Captain Ephraim Cook brought English, French and Swiss settlers to the area. Farming and fishing were typical mainstays of life until the mid-1800s, when shipbuilding became an important industry.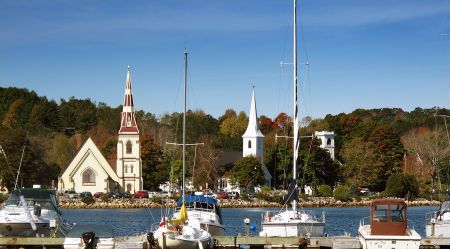 Mahone Bay has adapted to a modern economy by concentrating on specialized manufacturing, service and tourism industries. The town's Settler Museum and annual Classic Boat Festival celebrate the area's shipbuilding heritage.
Learn more about Mahone Bay on the town's official website
www.townofmahonebay.ca
and the Chamber of Commerce website,
www.mahonebay.com
.
---

Lunenburg, NS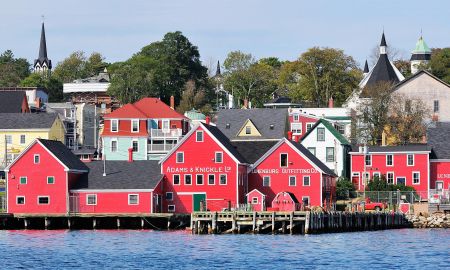 The historic town was designated a United Nations Educational, Scientific and Cultural Organization (UNESCO) World Heritage Site in 1995. This designation ensures protection for much of Lunenburg's unique architecture and civic design, being the best example of planned British colonial settlement in Canada. The historic core of the town is also a National Historic Site of Canada.